Best Synthetic Turf Installation Services in Daytona Beach, FL

Every home and sports complex managers dream of having a beautiful and attractive landscape that gives peace of mind. This is why most people are looking for a durable, low-maintenance floor cover for the playground or lawn like synthetic turf. Synthetic turf is a reliable, and widely installed safety surfacing material that you can use. Daytona Beach Safety Surfacing is one of the most known companies that provide solutions to cover varied surfaces like gardens, lawns, playgrounds, public places, sports complexes, stadiums, etc. Our company is serving the entire country with aesthetically admirable and cost-effective safety surfacing.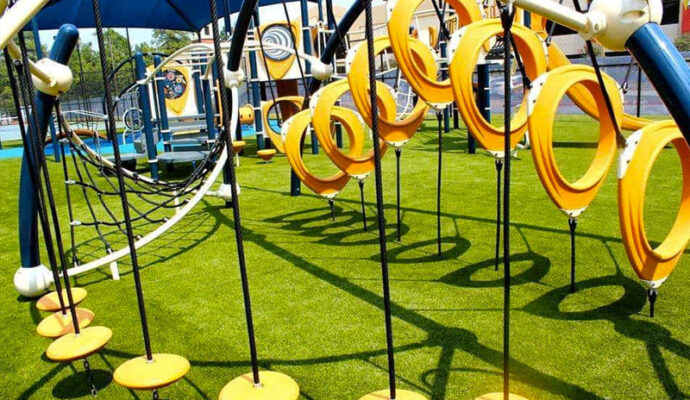 What is synthetic turf?
It is also known as artificial turf or grass. It is made up of nylon or polyethylene. Polyethylene is available in solid form, melted, and then mixed with another chemical that makes it durable. It also protects UV rays and moisture. It was originally produced in the 60s by using the process that was used to make carpets. With the help of innovative techniques, it is manufactured in many designs and looks close to natural grass. Mainly it is made up of four layers of fibers, infill, turf backing, and seaming layer.
The top layer is fibers that are visible and give a natural look. Infill provides support and shock absorption, which reduces the chances of injuries. Turf backing gives a strong bind. The seaming layer is used to provide the uniform application.  It is produced in various sizes, and its thickness is 9mm for surfacing playgrounds,45mm for landscaping.
Benefits of Installing Synthetic turf
---
Artificial grass or synthetic turf shows numerous benefits when we compare it with natural grass. It allows you to decorate your lawns without violating the rules of water supply as it does not want water to irrigate. Some of the benefits are given below:
No maintenance: Artificial turf requires very little or no maintenance. This character allows you to spend more time with your loved ones or doing other activities.
Safe for children and pets: Harmful pesticides, fertilizers are not required to maintain it, so this type of surfacing is safe for kids as well as for your pets. Synthetic turf is anti-bacterial, which prevents the growth of microorganisms and the spread of any kind of germs.
It doesn't need harsh fertilizers: As you know, it does not grow. It is vibrant without the use of chemicals. It will remain green and free from toxic substances.
Suitable for recreational activities: It is also a good option for surfaces with high foot traffic. It is used for the surfacing of tennis courts, patio surfaces. It can be installed easily in any shape and size. It does not tear off, which is the best part of this type of flooring.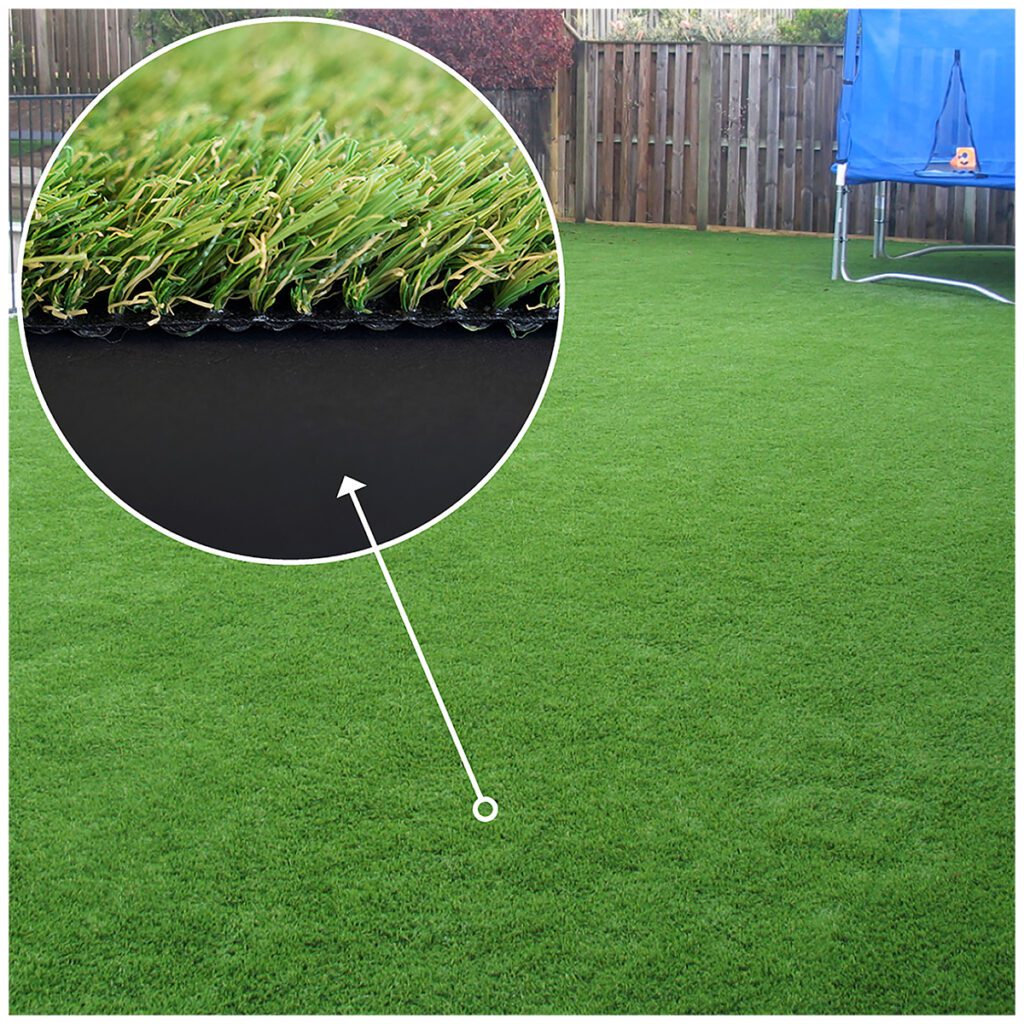 Cost-effective: The most prominent advantage of artificial grass is its cost-effectiveness. You have to spend some decent money at the time of installation, but its long lifespan helps you to save money in the future. The reason behind this is it requires no maintenance.
Drought resistant: It does not require any water supply, so it is the best option for areas where water supply is very low.
No issue of shade: Synthetic grass attains its color not only in the sunlight but also in the rainy season. So, shade is not a problem for it because it does not require continuous sunlight to grow or spread. This makes it suitable for indoor use too.
No bare spots: It is resilient and does not get spots of feet due to high foot traffic as compared to natural grass. The reason behind this, the turf of artificial grass bounces back and remains in its original shape and position.
No grass stains: When you or your kid play or perform any recreational activity on natural grass then, there are always marks or stains left on your clothes. There is no problem of getting stains on clothes or skin on this type of turf, and you can play as hard as you want.
No pooling: When we install this type of flooring on the surface of gardens, lawns, playground, etc. whole ground is smoothened out. This helps to prevent the storage of water on it in the rainy season.
How much does synthetic turf cost?
Depending upon the material used and the space's size, the cost varies accordingly. The price range that you have to pay for installing synthetic grass is from $5 to $18 per square foot. As you know, it requires no maintenance, water supply, or fertilizers, which are money-saving in the long run. It is durable and can last for about 20 years. Call now for accurate estimates.
Applications of synthetic turf
You can convert your imagination to the beautiful and eye-catching space of your residential or commercial area. As it can be installed in most of the areas of which are given below:
Lawns and landscaping

Pet turf

Golf courses

Tee lines and hitting mats

Batting cages

Sports fields

Athletics training centers

Public Playgrounds

Covering of outdoor furniture

Doormats

Hotels 

Many more
Why you choose Daytona Beach Safety Surfacing?
Daytona Beach Safety surfacing firm is a premier synthetic turf and other rubber surfacing installer for your residential or commercial sites. We give high-quality, natural-looking floorings for lawns, hitting mats, playgrounds, landscaping, etc. We emphasize the quality of the products that we provide to our customers, which makes us different from others. We always delegate our skilled and experienced professionals to ensure the successful installation of flooring services.
Our services are approved and certified. Our flooring products are recyclable, so they are eco-friendly. We customize rubber flooring according to your choice of color, design. We never over-promise to our customers, which helps us to build a strong relationship with our customers. Our rubber surfacing services are spread all over the nation. Our experts help you to decide the best surfacing according to your expectations.
We are continuously improving and guarantee you that our services always meet the highest standards. Reach out to us now for deeper insights on our surfacing services like installation, applications, quotes, etc. We'll be happy to serve you with the best surfacing services.
Below is our list of additional services: