Best Rubber Tile Installation Services in Daytona Beach, FL

Rubber tiles are one of the most effective ways to cover the area, which is nonrectangular and large. It helps to protect the floor against damage. It provides a more comfortable standing surface and better traction. Rubber tiles also help in absorbing the impact of fall offering added safety to both kids and adults.
There are various types of rubber tiles available that can be used according to the area. They're easy to use and install and hence find their application in a variety of places. Daytona Beach Safety Surfacing can provide you with a wide variety of rubber tiles that will change the look of your place and make it more appealing and safer for everyone.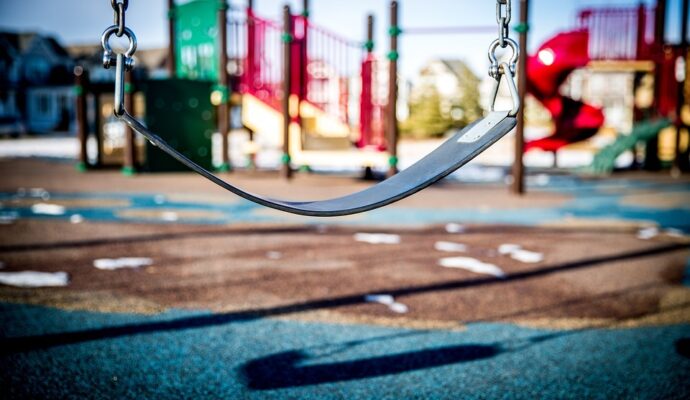 What are rubber tiles?
Rubber tiles are an effective safety surfacing material that is made from recycled rubber, mainly. Rubber tiles can be availed in the form of interlocking rubber tiles, straight edge rubber tiles, and glue down rubber tiles.
They are available in several different textures and thicknesses and in a great variety of traditional and modern colors. They serve the purpose of perfectly protecting the floor from heavyweights and equipment in the gym. 
What are the different types of rubber tiles?
---
A wide range of areas can use rubber tiles. There are many types of rubber tiles available:
Sports rubber tiles: They are excellent interlocking rubber tiles that can effectively lock together and create a seamless surface. The thickness is about 8 mm. they cost $2.15 per square foot. The size is 2*2 tiles. They are perfect for residential or commercial applications.
Fit lock rubber tiles: They are useful in protecting the floor from equipment and weights. They can be used in gyms, fitness centers. They are 9 mm thick and cost about $2.35 per square foot.
Bounce back rubber tiles: They are ideal for any impact absorbing floor and absorb shock too. They are about 9.5 mm thick. The cost of these tiles is about $2.51 per square foot.
Performance lock rubber tiles: They are the ultimate combination of form and function. They are half-inch thick, about 15 mm. They provide a unique design and an interlocking rubber surface. 
Mega lock rubber gym tiles: These are commercial-scale precision tiles that are cut and used to create a full interlocking pattern. They work well for non-rectangular and temporary gym areas. They fit perfectly well and do not curl. These tiles can be easily reconfigured. The sizes available are 1/2 and ¾ inches. 
Warrior rubber gym tiles: These tiles are extra thick interlocking rubber tiles that are heavy-duty and can stay together to protect the floors. They are heavy-duty rubber tiles that are easy to install and require low maintenance. The layout created by them can be changed and enlarged. They are available in the thickness of ¼, 3/8, ½, and ¾ inches thick.
Lock tough rubber gym tiles: They are heavy-duty rubber tiles that are used for larger areas. 
Rubber playground tiles: They are an excellent way to beautify and protect your children while playing on swings and other equipment. They're available in a good variety of colors and can provide an attractive look. 
Extreme look rubber tiles: These rubber tiles are the best for shock absorption, and 17 different colors are available.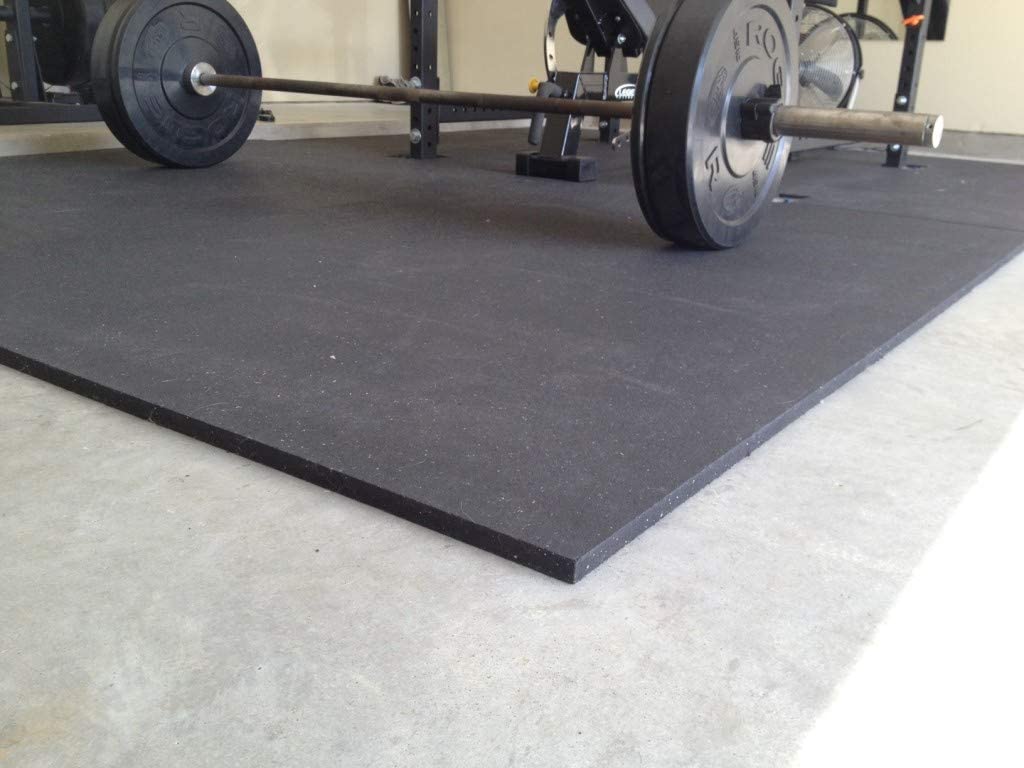 This type of floor can be quickly cleaned with soap and water, making them ideal for indoor kid studios, gyms, cross-fit centers, or areas where there is foot traffic. 
This type of safety surfacing offers quick and better installation due to its interlocking design and lightweight.
You can simply work with them, and they are easy to remove, store, and reuse in another place.
They are generally sold in a square shape but can be simply cut into different sizes and shapes to fit your space.  
If there is any damage that occurs, only one piece needs to be replaced rather than the whole floor
The flooring is sound absorbent, impact absorbent, and non-static. 
Numerous style options are available.
They are a perfect fit in your space.
The noise cancellation approach is also quite effective. This is why home gyms feel noisier as compared to commercial gyms. This will aid your gyms in concentrating on the exercise rather than unnecessary noise.
The durability is essential when placed in crowded and highly used areas.
This type of flooring, when used in gyms, is essential for providing traction to your feet.
The natural friction capabilities are quite enhanced, which offers a better and firm grip in the workout centers.
The anti-slip security provided is needed to keep you safe in the fitness center.
Our aim is to provide safety surfacing, which looks beautiful and protects and safeguards everyone with maximum capability. We believe in providing quality work. We are leaders in the safety surfacing industry, and we can help you get the best flooring materials that are available in the market. The flooring can withstand extreme temperatures and can increase the aesthetic appeal of your area. Our never-give-up approach has helped us to create more innovative and beautiful ideas.  We have experts that work extremely hard to make sure the customers get maximum benefits. We believe in providing services that will last long. We have the thinking that the completion of an installation is not the end; rather, it is the beginning.
We have an excellent team who can provide you world-class after-sales services. People all over the nation trust us for the fact that we never leave our customers hanging dry. We are there for you today and in the coming future. Even the prices at our place are worth giving a shot. Our company aims at reaching customers across the country which is why we have priced our services competitively.
Contact us now
If your park or playground requires surfacing to be done at affordable prices and from an expert, call our experts now and avail the best service.
Below is our list of additional services: