Daytona Beach's Best Poured-In-Place Rubber Installation Services

Poured in place rubber surfacing is a wonderful alternative to traditional surfaces that you may find at gyms, pools, offices, and other workplaces. In various locations and businesses, concrete and other hard floorings are generally used. But as Poured-in-place rubber offers more safety and resilience, it's becoming a preferred choice, especially for playgrounds.
But these surfaces do not provide any safety when it comes to slipping, tripping, and falling. Laminate, tile, and other concrete surfaces cause scrapes, scratches, and other serious injuries depending on the height and intensity of the fall. Poured-in-place rubber is, therefore, quite a good material in preventing injuries. For proper installation of poured-in-place rubber, Daytona Beach Safety Surfacing can help you out. The rubber surfacing provided at our organization is effective in minimizing injuries caused.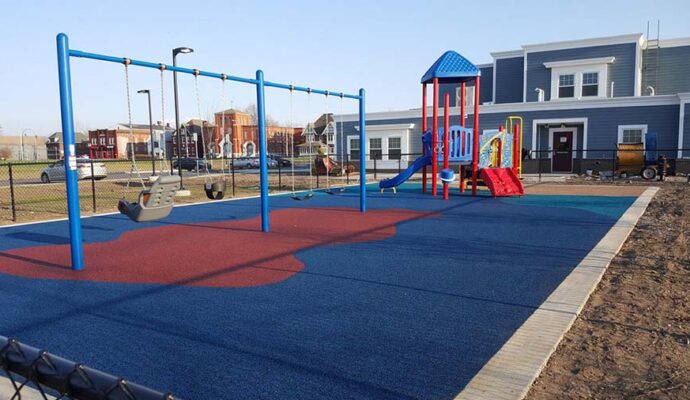 What is poured in place rubber?
---
It is also known as PIP rubber or wet pour flooring. It has a long-lasting aesthetic appeal which makes it a very popular choice. It can be built to a depth to make the area safe for kids. Because of the amazing combination of safety and look, consumers are curious about the use of PIP rubber. 
How much is the cost of PIP rubber?
---
This type of rubber surfacing is traditionally poured over in the form the aggregate. The aggregate can cost anywhere from $3 to $6 per square foot. If the installation is an open field, it will need to be prepped by stripping the grass from the surface and flattening the ground.
The process in which the flat surface is created is called grading. An average cost of this type of rubber surfacing
How much thickness of the poured in place should rubber be for the playground?
---
Two layers form the surface: the base layer and the wear layer. The base layer is thick and springy, which makes the surface soft and comfortable for kids. It is crafted at a depth that is consistent with the cfh set for the playground. It can even go up to 10 inches thick. The base layer is made up of TPV rubber. This type of rubber is recycled from tires. It is more durable and can withstand years of harsh weather, UV light, and general wear and tear of the playground.  
The wear layer is made from EPDM rubber (ethylene propylene diene monomer) and is half an inch thick. They are the colorful granules seen on most playgrounds. This layer is made especially for the safe surfacing floor. The cost of your safety surface will vary according to the depth of the playground. Deeper layers provide greater protection, and hence the cost also increases.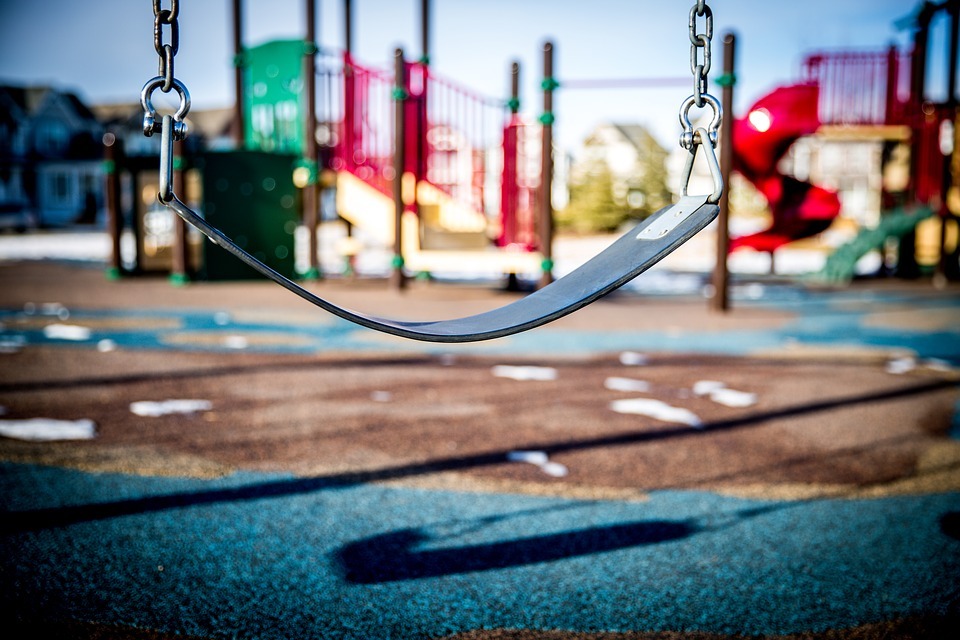 If you want the safety surfacing to be done at minimum prices and the best quality, all you have to do is contact us right now. We will be delighted to serve you with the unique services we have for you. 
Below is our list of additional services: