Learn More About the Daytona Beach Safety Surfacing Team Today

Safety surfacing is one of the finest ways to significantly improve the playground, zoo, fitness centers, and gym safety. Safety surfacing helps in reducing the impact of injury when someone falls. The hard ground surface is unable to provide protection as it does not have shock-absorbing properties. In conditions like these, safety surfacing proves essential. Materials that are generally used for safety surfacing are EPDM rubber, rubber tiles, bonded rubber, bonded rubber mulch. Such surfaces are known for their elastic and shock absorbing properties that offer protection. Our organization can provide you with a wide range of services to create the playground of the desired surfacing.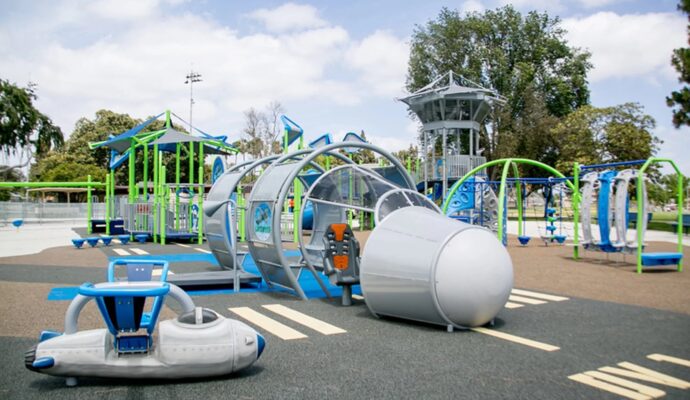 Who are we?
Daytona Beach Safety Surfacing is a full-time safety surfacing providing organization that has experts and professionals to provide genuine safety surfacing materials. We provide on-time delivery with reasonable price rates.
What services do we provide?
Safety surfacing services: It involves the installation of proper cushioning materials which has shock-absorbing properties. Here are some of the materials we can provide you with:
Synthetic turf: This type of artificial grass can be applied to sports applications and is quite short as compared to synthetic grass.
Bonded Rubber: It is easy to install and maintain. It is ideally installed as a single layer. It generally functions well in low-traffic areas.
Bonded Rubber Mulch: It is composed of shredded pieces of recycled rubber, which are made to stick together with the help of glue. It does not get displaced from its position and provides a smooth effect while walking.
Synthetic Grass: It is used in playgrounds, parks, lawns as well for indoor applications. It provides an aesthetic appeal and save s huge money from water costs. It is UV resistant and can run for long time periods.
EPDM Rubber: Ethylene propylene diene monomer is very commonly used in playgrounds and has great shock absorption properties.
Rubber Tiles: They are interlocking tiles and are quite durable to use. They are easy to install, and the maintenance required is low.
Poured in Place Rubber: It is also called wet pour rubber and is installed in two layers.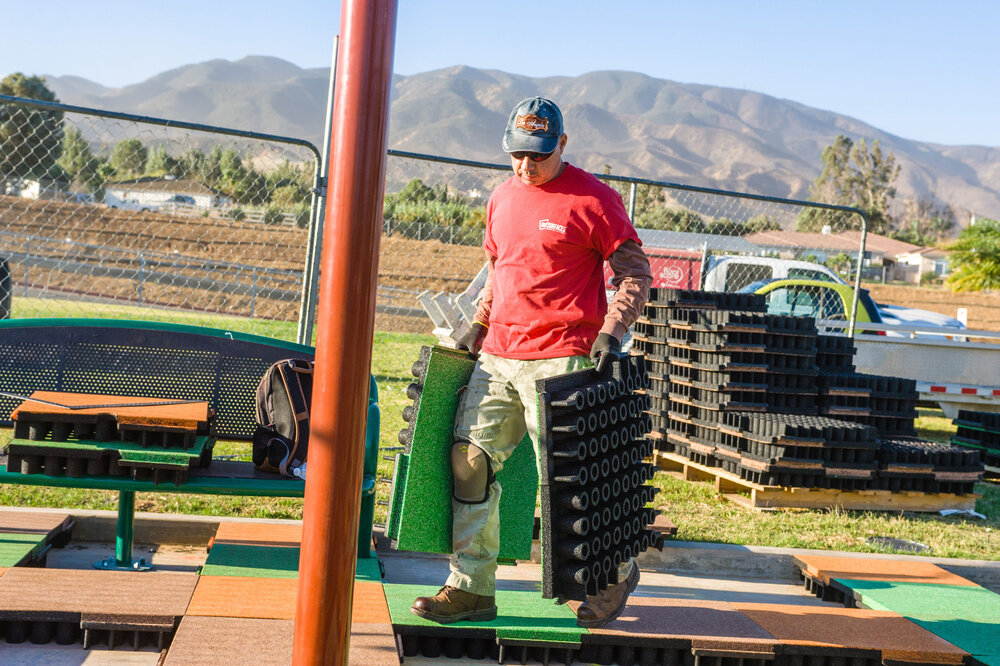 Why choose us?
At Daytona Beach Safety Surfacing, we aim to make our customers feel content and proud of the work we do. Our customers never feel disappointed or unsatisfied with our work. We provide quality materials within an affordable price range. Our prices are genuine, and you will not find similar services in the given range. Our services are available in all 50 states of America. You can trust us with the services as we will not charge you extra. 
Our products are completely safe and tested. They will provide complete protection to your pets, kids as well as the environment. We are sure of the product quality, and we never had any complaints from our customers in the past. Even our services are not limited to just installation.
Contact us now
Any time you face any difficulty regarding safety surfacing, you can contact us. We have successfully handled and provided solutions to hundreds of safety surfacing cases.
Below is our list of additional services: