FREE Quote by the Daytona Beach Safety Surfacing Team

Daytona Beach Safety Surfacing provides customers with efficient and world-class safety surfacing options to the people of America. Our organization deals in various safety surfacing materials such as EPDM rubber, synthetic turf, rubber tiles, and much more. You can contact us for high-quality safety surfacing material.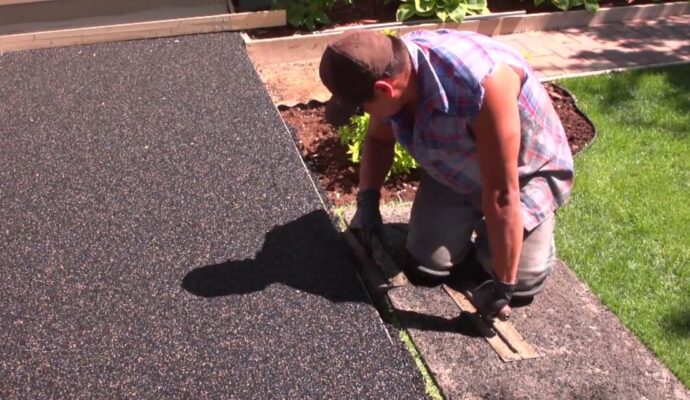 Services provided by us
Safety surfacing is the process of installation of a protective layer of material to absorb the impact of a fall and reduce the chances of getting injured badly. Here are the materials we can help you with:  
Synthetic Turf: It finds its applications in lawns, parks, and sports playgrounds. It requires less care than natural grass and can be utilized throughout the year without any issue. It does not require watering and can save water also. Hence, it is an environmentally friendly choice.
EPDM Rubber: Ethylene propylene diene monomer (EPDM) is widely used as a safety surfacing material that is a unique material and absorbs fall impact. This type of flooring proves to be a very effective and resilient type of flooring. This material is resistant to ozone, UV, and extreme weather conditions, which makes it a perfect fit to use in playground applications.
Poured-In-Place Rubber: PIP rubber flooring or wet pour rubber flooring is a commonly used material for safety surfacing. It can be used in schools, parks, community centers, jogging paths, and much more. It is installed in a two-layer system, and the depth can be adjusted to provide shock-absorbing properties. 
Synthetic Grass: It establishes a permanent ground area, and different areas can be separated with different colors or lines. The touch provided by this is soft and smooth and not rough and uneasy. It is not expensive as compared to concrete or asphalt.
Rubber Tiles: They are quite easy to install and have interlocking patterns. They are available in bright and colorful options, which can help you provide a personalized look to the area. They are reliable and long-lasting.
Bonded Rubber: It is installed in a single layer pattern and can provide extreme protection to falls. They can provide long-lasting service.
Bonded Rubber Mulch: they are made from shredded materials of rubber which are bonded together to provide a firm grip.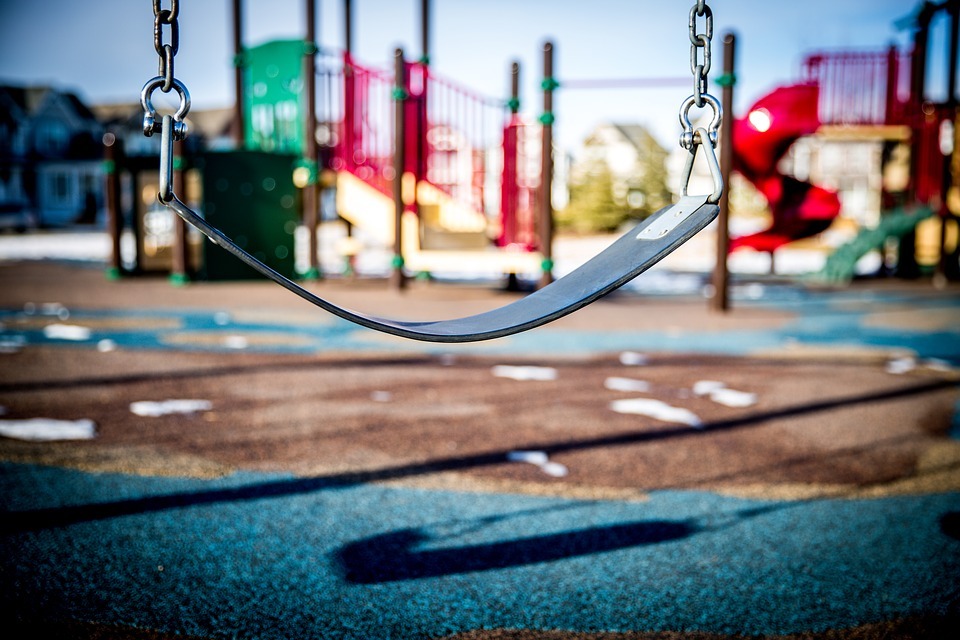 Why choose us?
Daytona Beach Safety Surfacing is the go-to company for many people in America. People who have trusted us once reach out to us over time to get high-quality services. We have been trusted and supported by people. We aim to provide genuine products. Our expert installers are working in this field for a long time and have completed in-depth knowledge. They can guide you in installing the right safety surfacing material for your firm. They have a fine hand in surfacing, and a great finished look is provided to your playground.
We are concerned about the safety of each and everyone using the playground, and hence our materials work at their maximum capacity to protect children. The products have been tested and certified by concerned authorities before they are sold out in the market. 
Contact us now
You can contact us and avail the amazing deals and prices we have for you. If you are anywhere in America, you can reach out to the nearest consultant. Our services are spread throughout the nation.
Below is our list of additional services: