Best Synthetic Grass Installation Services in Daytona Beach, FL

Are you tired of spending half of the summertime mowing, watering, and fertilizing your lawn just to try to make it look attractive and keep the weeds at bay? All this work can be tiresome and not easy to do. It happens that you will spend more time taking care of lawns and parks and not actually enjoy them there. Synthetic grass might be the solution to all your problems like this. Synthetic grass is gaining increased demand in the past years. This is because it provides some amazing benefits which are unavoidable.
Daytona Beach Safety Surfacing can help you install artificial grass on your lawn. We provide different kinds of safety surfacing materials, each of which has a wide range of applications. Our services are provided throughout the 50 states of the nation.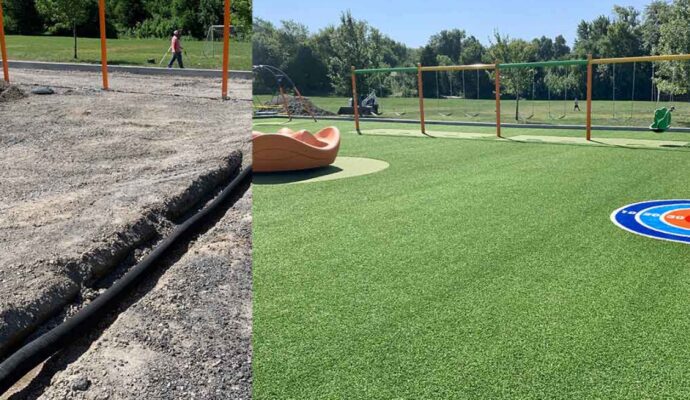 What is synthetic grass?
---
It is also called artificial grass, grass carpet, or an artificial lawn. The best type of artificial grass is composed of fibers that are tufted or quilted into the backing to create the appearance of the organic lawn. 
We use polyethylene or polypropylene, or yarn, as it is superior quality, and we pride ourselves in setting the bar for quality standards in the landscape artificial grass industry. We do not use nylon as it is not a fine material for surfacing. It has absorptive qualities, and it cannot drain clean. 
For installing it, a preparation for the ground is made in which the drainage system is set. The installation process is simple and can be done by our installers. Synthetic grass mimics the look of a natural environment and provides huge benefits too.
What are the benefits of synthetic grass?
---
Maintaining natural lawns and parks is becoming increasingly expensive and difficult. More and more lawn owners and sports clubs are choosing synthetic grass over others. Harsher and unpredictable weather has made it difficult to maintain natural grass. But with artificial grass, you need not worry about this.  Here are some of the benefits of synthetic grass, which must not be ignored.
Pet friendly
Muddy paws, pests, and unkempt yards are some of the major complaints that we get to hear from people who own a natural grass lawn. With artificial grass in action, you do not need to worry about such issues.
You no longer need to stress about your pet being infested with ticks or dirt all over there in your house. When combined with specific products such as PE- 51 pet urine neutralizer, the artificial grass on your surface will be odor-free.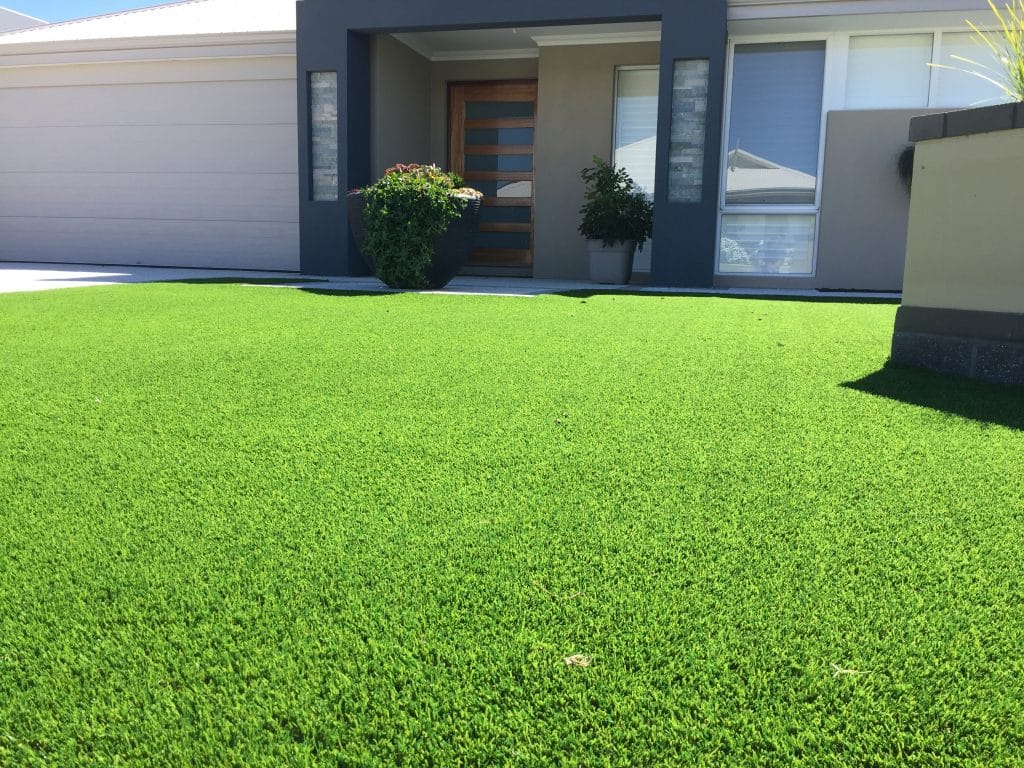 Excellent for water conservation
According to a study conducted, it was told that the average Arizona household utilizes 300 to 400 gallons of water per day. And about 70% of water was used for outdoor gardens. For homeowners who wish to lower their water usage can install artificial grass. It does not require regular watering. It can be an efficient way to reduce your expenses. Also, this water will be conserved and you can contribute your bit towards the environment. Thus, artificial grass proves its efficiency over natural grass.
Role of allergens and pesticides
Allergies have now become the thing of the past. With artificial grass in place, there are no allergies that occur. And there is no requirement of applying harmful chemicals and pesticides. Your kids can feel safe and play in the garden without any issues.
Low maintenance
The days are gone when you require sowing and adding fertilizer to your lawn. All these activities are excluded when you choose to apply artificial grass. With artificial grass, all you require is a leaf blower and garden hose. It can help you remove dust and debris. Hence, you need not spend your leisure time working on the natural grass on your lawn. 
A smart investment
If you want a high return on investment (ROI), artificial grass is the option to go for. The artificial grass provided by our organization can work for long time periods, as long as 10-1 5 years. With so many amazing benefits offered, you can also increase the worth of your property as customers are attracted to beautiful and well-maintained lawns. 
Shade spots no longer matter.
The shade is considered to be one of the natural enemies of a healthy lawn. Due to this, natural grass dies or fades due to a lack of sunlight. When you have artificial grass on your lawn, you are free from the fact that shades can destroy the appearance of your lawn.
Why choose Daytona Beach Safety Surfacing for any kind of safety surfacing services?
Daytona Beach Safety Surfacing is one of the best and trusted organizations in America. We have been providing safety surfacing services for a long time now, and we are amongst the topmost providers in the nation. Out of many flooring service providers in the area, what factors make us the most preferred choice of our customers is:
Cost-effective– All the schemes which we provide are made to benefit the customer. We don't have exaggerated price schemes. Getting your flooring done by experienced professionals at a genuine price is the best deal to grab.
Skilled professionals– The workers we hire to perform the jobs are fully accomplished and masters of their work. They have the required in-depth knowledge. They can properly manage things and bring about the result as demanded by the customer. Once you work with such talented workers, you will realize the clean and quality finish is provided. They perform their job flawlessly. 
Variety of services – Our services are not limited. We provide a huge variety of safety surfacing materials such as: 
Rubber Tile

Synthetic Grass

Synthetic Turf

Bonded rubber mulch

Bonded rubber

EPDM Rubber

Poured-In-Place or PIP Rubber
Contact us now
You can experience how we work. Reach out to us now and get free quotes. You will be amazed by the deals and services. All of our services are affordable, come with a warranty. Also, our professionals use the latest machines to deliver the best. So, for assured and reliable services in the safety surfacing domain, contact us immediately.
Below is our list of additional services: