Best Bonded Rubber Installation Services in Daytona Beach, FL

Playground or floor safety is essential especially when there are kids playing. It's because a hard floor or ground poses more risk and can cause more serious injuries. This is where bonded rubber comes to play. The bonded rubber safety surfacing can ensure that the ground is safe for running, playing, recreational activities, exercises, etc.
Nowadays, bonded rubber surfacing is used for playgrounds, trails, walkways, and landscapes. The rubber flooring industry has grown day by day due to its properties like shock absorbency. Many people choose this type of flooring as it requires little maintenance and is affordable too. If you desire to install outdoor or indoor playground flooring, you have come to the right place. Daytona Beach Safety Surfacing is a renowned firm that provides a variety of surfacing services. Contact us now to book the appointment and read along to know more.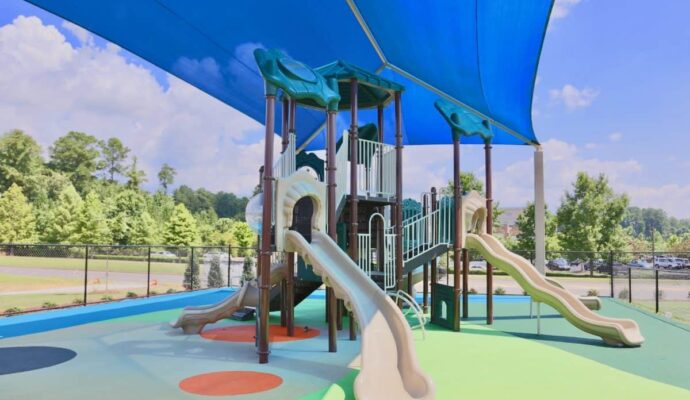 What is bonded rubber surfacing?
---
Bonded rubber flooring is an effective way to replace the traditional poured rubber flooring. It is installed in larger pieces as compared to poured rubber. It is available in around fifteen color options which are naturally occurring. Out of which,7 are solid colors, and the rest are blend colors. It resembles wood fibers because of naturally occurring materials. It requires very little preparation of ground as it can be installed directly onto grass, concrete or gravel, etc. It is also known as shredded rubber. 
It can be installed in a single layer, and you can customize it according to your needs. It meets all the safety as well as quality standards of the rubber industry. It is made of recyclable materials. It allows for sloping and piling, which help you to create a natural appearance and make it easy to settle your play equipment.
Characteristics of bonded rubber flooring:
Most people adopt this type of flooring because of the following characters:
The bonded rubber surfacing is very flexible, due to which it can be laid on any existing surface.

Polyurethane binders are used to bond rubber of playgrounds, running tracks, sports surfacing, and other wet areas because it prevents microbial growth.

As you know, it is produced from recyclable materials. This type of rubber flooring is environmental- friendly and can not cause any harm to your children.

It is safe for every season because it can sustain high temperatures, rain, without getting degraded. This property enhances the eco-credentials of the place.

It can be installed around the trees whose roots are excavated

This type of flooring is porous, due to which it can dry quickly.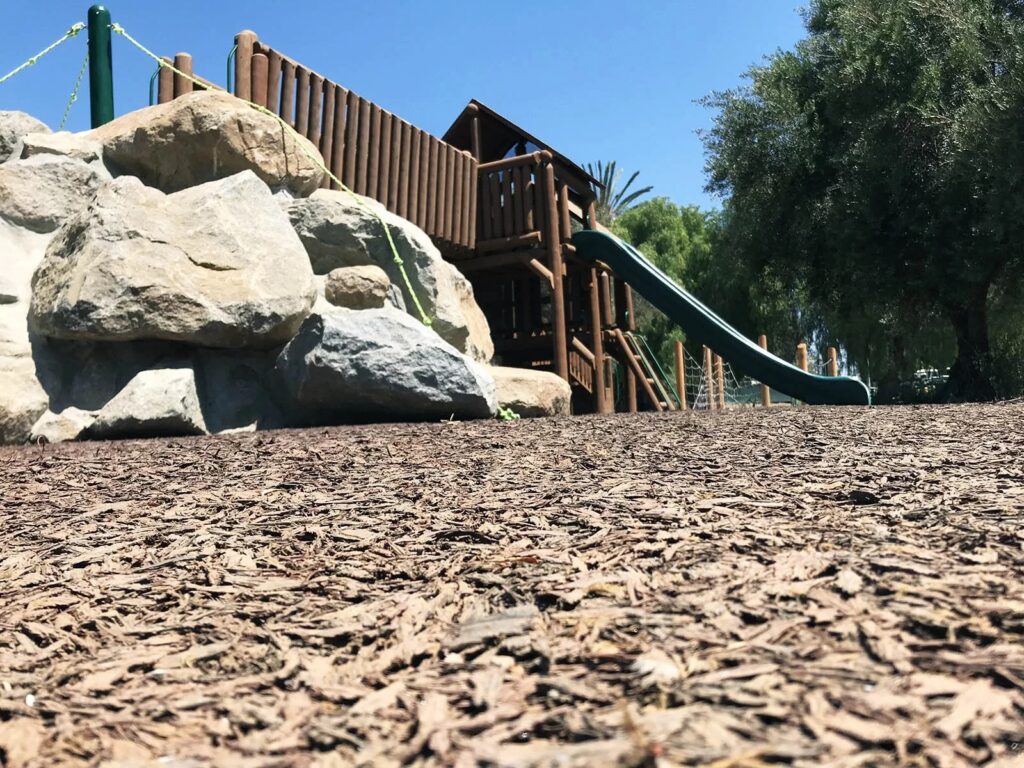 It is highly comfortable and provides a soft cushion-like base to walk, run or play.

This flooring does not require replacement after a short period, as it does not displace from its position.

It fulfills all the requirements of critical fall height of the installed equipment installed on the surface.

It is resistant to UV rays and moisture.

Due to the moisture-resistant character, it prevents the growth of microorganisms.

The bonded rubber surfacing is completely wire-free, so there is no risk of any injury.

The surface of Bonded rubber is non-slippery, which makes it ideal for every season.

Debris will not accumulate on it. It's the reason bonded rubber is easy to clean too.

It meets all the American standard testing methods, so it is safe for kids and disabled people, who can also walk easily on it.

It can be installed easily. It requires less labor to prepare the surface for installation.

It is cost-effective as it does not require base preparation.

The anti-fatigue qualities provided by the surfacing to the outdoor area make it more comfortable.
Due to its characters, it can be used almost everywhere. The general areas where you can pour it are below:
Golf courses
Swimming pools
Play areas
School and residential playgrounds
Jogging trails
Some indoor and outdoor theme parks
Landscaping areas
Loose in-fill for Equestrian areas
Downtown area tree rings
Landscaping
Obstacle Courses
The two main factors on which installation cost depends on the size of the area you want to install flooring and the depth at which it is installed. Generally, you have to pay $8 to $14 per square foot. For exact quotes, contact Daytona Beach Safety Surfacing. Our professionals assist you with the factors that affect the cost of installation.
We know how to give the best services to our customers that have seen us outstand other surfacing companies. We are experienced and can guide you to choose the right safety surfacing material which matches the ambiance and is durable. We are providing flooring services for a long time. Our team will cover all your queries regarding installation, maintenance, cost, etc. our motive is that you make a better-informed decision so that you cannot face any problem with the flooring. We can excavate terrain, remove existing products, and provide base foundations that give you long-lasting flooring services.
Daytona Beach Safety Surfacing gives you multiple outdoor, indoor, and recreational surfacing, which gives extra cushioning to the flooring. The surfacing services that we are giving to you are Safety surfacing services, poured-in-place rubber, bonded rubber, rubber tiles, synthetic grass synthetic turf, bonded rubber mulch, EPDM rubber. We also provide maintenance kits to our customers, and our team will always give guidance to them. Proper guidance will work for the maintenance of surfacing for a long time and give a new look. We offer a selection of surfacing products so that you can customize flooring according to your needs as well as the specification of a particular area. Our products are eco-friendly and come secured with warranties.
We never over-promise to our customers and always remain transparent throughout the process. Our services are priced competitively and are available in the entire country. Some wherever you are, contact us now to find the best surfacing option that fulfills all your needs.
Below is our list of additional services: